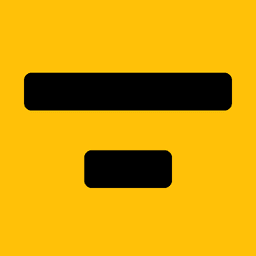 Shortify
Saves Time
Summarize articles, Youtube, PDFs, and everything else.
Works in all your apps — just tap Share, then Shortify.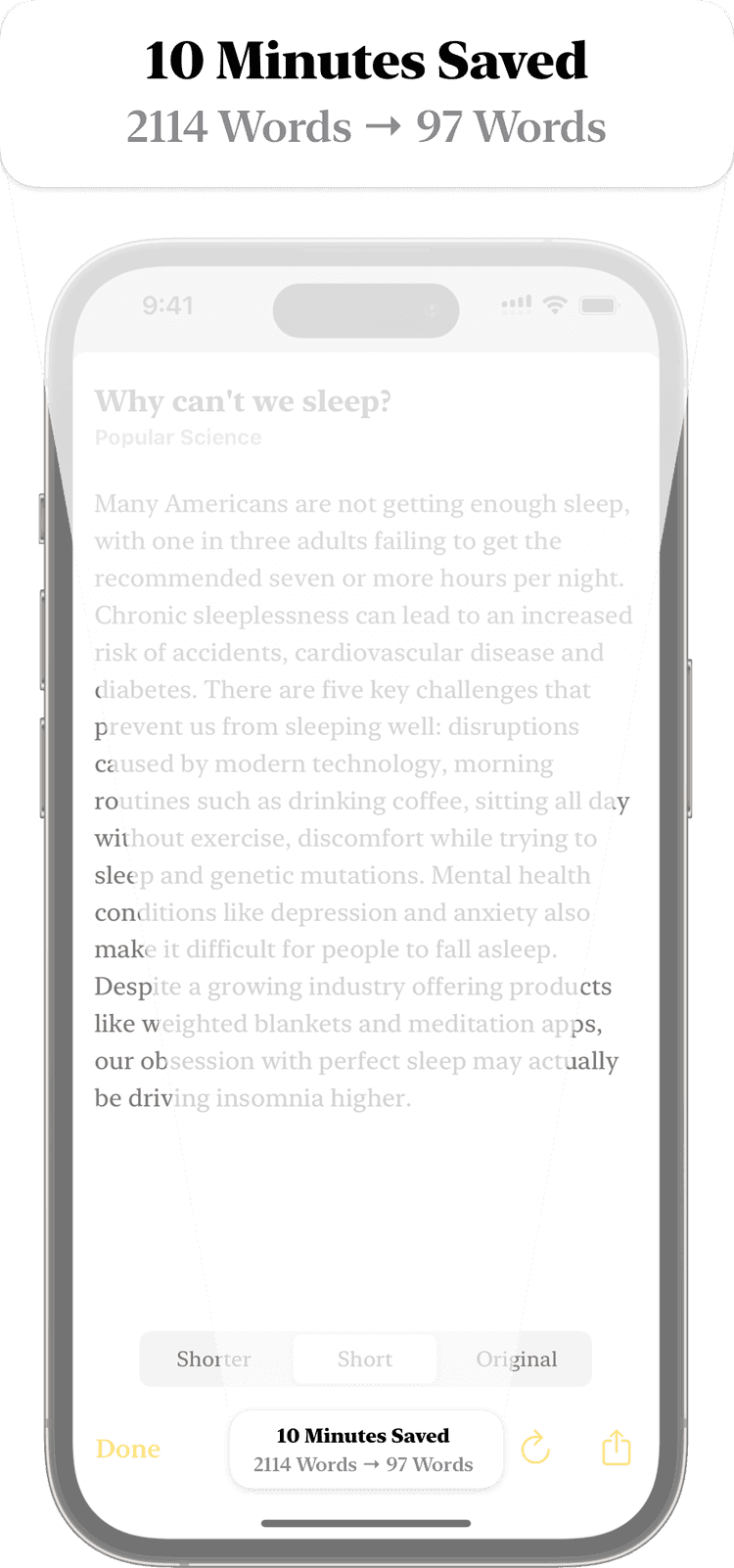 Let's Keep This Short
Shortify™ summarizes anything you read (and Youtube). It works in all apps.
Why?
Because it saves you a bunch of time, and your time is super valuable.
Example use cases?
• 15 min Youtube videos from friends ("you gotta watch this!")
• Clearing out your backlog of 500 tabs ("I'll read this one day")
• Blog posts/thinkpieces that have a bit too much history
• Sites/apps that are too cluttered (skips the ads/plugins)
• Getting the gist of an article before committing to reading it
How?
Open your favorite app or site, tap the Share button, and tap Shortify.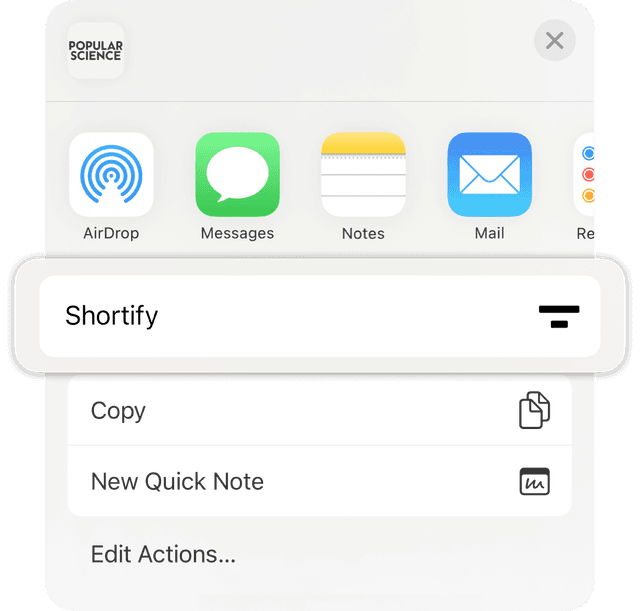 What does it look like?
On iPhone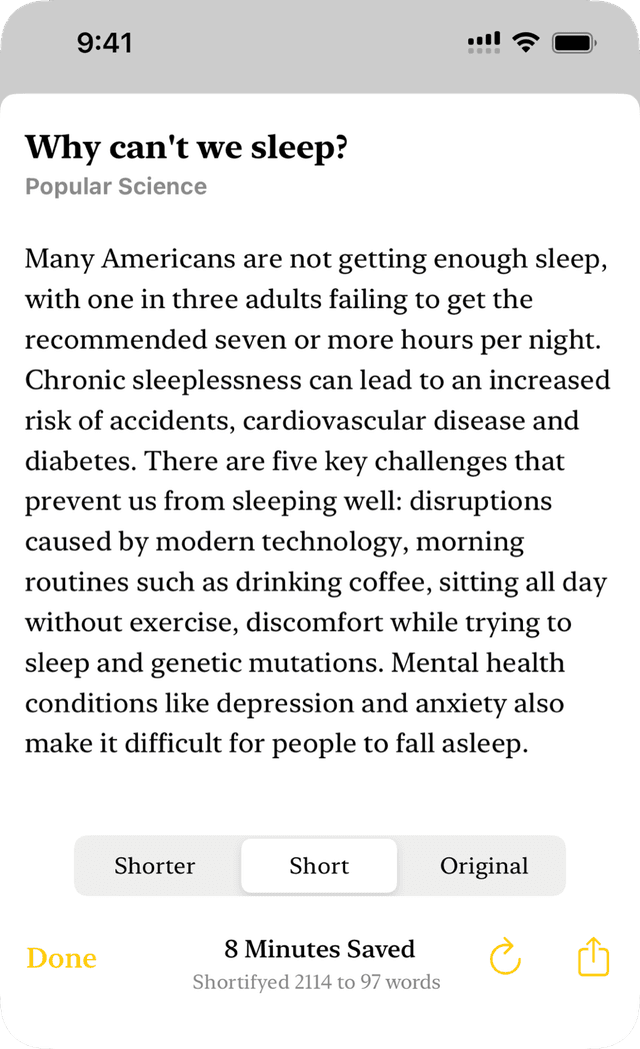 On iPad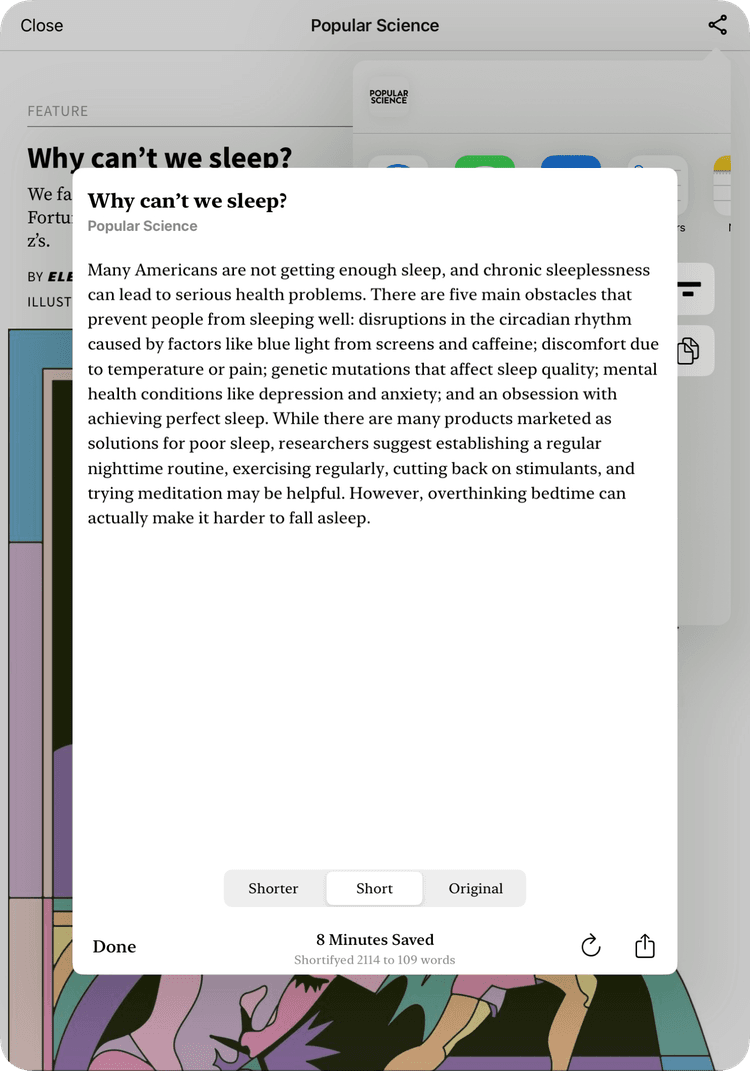 What else?
You can get an even shorter summary.

You can share your Shorts.

You can see your stats, like time saved.

Pricing?
You get 100 Shorts for free, then you pay for what you use. With 1000 Shorts at a reading speed of 238 wpm (Brysbaert 2019), you'll get about 72 hours of your life back for the cost of 2 coffees. ☕️☕️
Privacy?
• We don't collect any personal data.
• We don't use third-party trackers, ads, or any of those invasive things.
• There's no account signup, so there's nothing to delete.
Still confused?
Watch this demo video.
Questions?